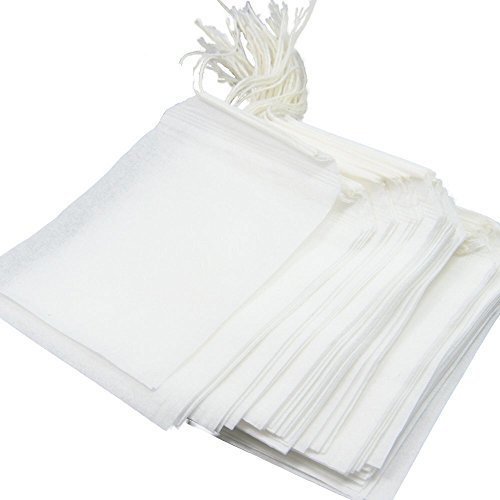 Disposable Tea Infuser (20pcs)
GREAT QUALITY: Natural materials, not adding a taste to your tea.
WITHOUT FIGHTING AGAINST DEBRIS:They allow for the fullness of flavor while also confining debris.Great For: Loose Tea, Coffee, Herbs, Herbal powder & more.
EASY TO FILL AND REMOVE: Cling to the side of the cup or mug for quick removal, and there are no metal or plastic accessories to clean up.
CONVENIENT DRAWSTRING: You can tie a knot to close it up.